Available for print / Web / mobile
Ed Blonz writes On Nutrition, the weekly nutrition column that covers topics ranging from the relationship between red meat and colon cancer to potential problems with the use of herbs or weight-loss shakes.
"It is difficult for most nutrition writers to critically examine studies because they lack training in the sciences," says Blonz. "As a trained scientist, I'm able to make complicated information more understandable and user-friendly for readers."
While dispelling myths and explaining important new findings, Blonz clarifies nutrition questions with easy-to-understand, concise information, empowering readers to make their own decisions through a better understanding of foods and nutrition.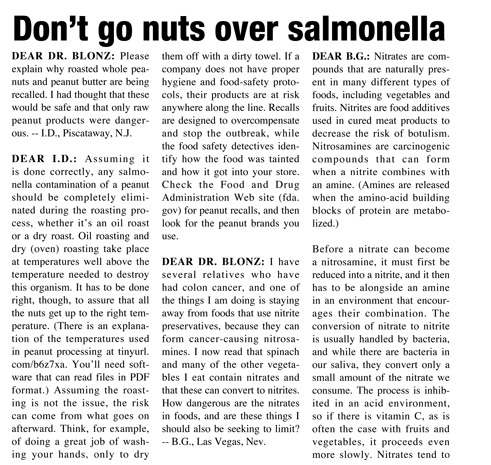 Ed Blonz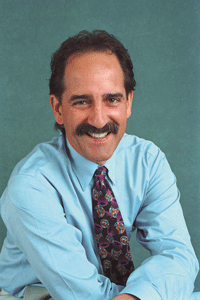 Ed Blonz holds masters and doctorate degrees in nutrition from the University of California at Davis. While on the faculty of the University of Minnesota in the Food Science and Nutrition department, he co-founded and was president of the Minnesota Council Against Health Fraud. He was involved in nutrition research as the manager of the USDA's Metabolic Ward at The Presidio in San Francisco. A Certified Nutrition Specialist of the American College of Nutrition, Blonz is a winner of the James Beard Foundation Award for writing on diet, nutrition and health. He is also a nutrition consultant, researcher and the author of seven books. Blonz lives in California with his wife and son.
Meet the Cast of On Nutrition