Julie Jason offers clarity and insight in her award-winning weekly syndicated column, The Discerning Investor. Founder and CEO of fiduciary boutique Jackson, Grant Investment Advisers, Inc., and a former Wall Street lawyer and executive, Jason brings to the column rare insights gained from decades of experience in the markets, delivering healthy skepticism in a voice that is both engaging and optimistic.

Jason helps her readers assess investment risks and gains, guiding them to a more secure nest egg for retirement. Subject matter extends to estate and tax laws, living wills, stocks and bonds, marriage and divorce, Social Security benefits, pensions and real estate. Jason helps readers navigate through the sea of options they have for investing their lifetime earnings.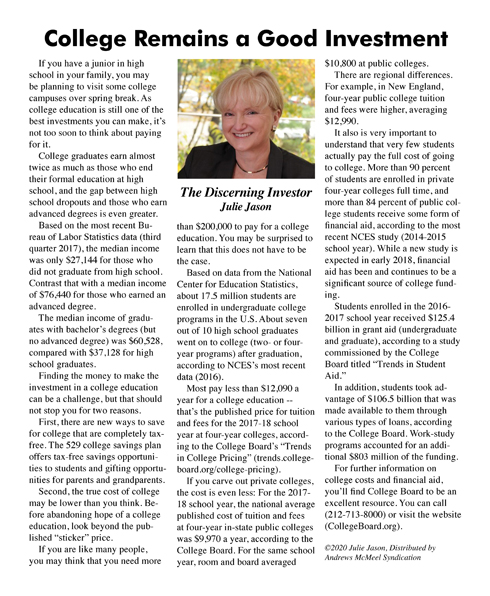 Julie Jason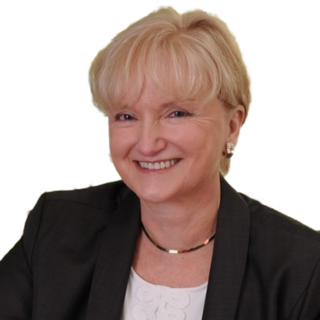 Julie Jason is the founder and CEO of Jackson, Grant Investment Advisers, Inc., a fiduciary boutique serving high-net-worth clients. She advocates for financial literacy educational initiatives, such as the national 401(k) Champion® Award that she and her firm sponsor to promote peer-to-peer mentorship.

Jason started writing her weekly column for the Greenwich (Conn.) Time and Stamford Advocate in 1998, after publishing her first two books -- "You and Your 401(k)" (Simon & Schuster) and "The 401(k) Plan Handbook" (Prentice Hall) -- and has now published more than 1,000 uninterrupted weekly columns.

Jason started her Wall Street career as a lawyer, later moving into money management law, and this Wall Street and investment adviser background gives her the bandwidth to tackle complex subjects.

She has written eight books on investment, and her books and articles have received a number of other awards for excellence in financial writing, including recognition by Booklist (American Library Association "Top Ten Business Book" for 2010) and by the New York State Society of Certified Public Accountants for Excellence in Financial Journalism. Her column was recognized by the IRS for "accurate, timely, informative and helpful tax information," and cited for "Excellence in Journalism" by the Society of Professional Journalists and the Connecticut Press Club. The column has also won multiple Clarion Awards from the Association for Women in Communications. Jason's 2022 Clarion Award marks her fifth consecutive selection, and sixth overall.
Meet the Cast of The Discerning Investor