With "Spot the Difference," creator Rob Gordon has breathed new life into a classic puzzle format. The puzzle was first known as The Daily Diff, and launched in May of 2008 on Shockwave.com. Many years, dozens of sponsorships, and thousands of puzzles later, the game is currently the second-most-played on the site. This immensely popular digital puzzle then changed its name and made the leap into print in a big way, appearing in weekly puzzle book distributed by the USA Today Network, while also debuting as a daily online puzzle with Andrews McMeel Syndication.
Spot the Difference's vivid, high-quality photographs and thoughtfully crafted differences make it a must for puzzle fans eager to sharpen their minds while pleasing their eyes. Thousands of loyal fans have already made it a daily or weekly ritual -- now it's the rest of the world's turn.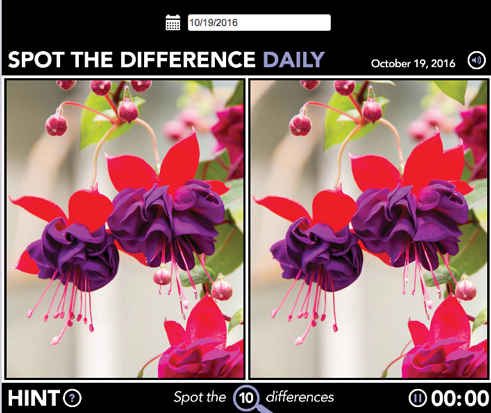 Robert Gordon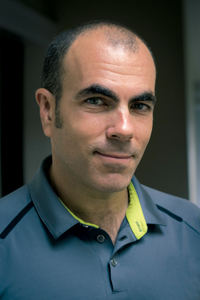 Puzzle maker and entrepreneur Robert Gordon, founder of the successful multimedia design and development studio The Article 19 Group Inc., has been in the interactive content business since 1995. Rob has designed, developed, and distributed hundreds of gaming and educational titles on multiple platforms with a broad spectrum of clients, partners, and publishers.
Over the past several years, Rob has created a large and growing collection of popular online daily puzzle games that are played by millions on Shockwave.com. Rob's content holds multiple positions on Shockwave's top-20 list including an uninterrupted 15-year run on the highly coveted #1 spot with his Daily Jigsaw game.
When Rob isn't creating new gaming experiences, he oversees the development of hundreds of individual pieces of puzzle content each month to populate his 20 online daily games, growing selection of mobile titles, and most recently his printed works.
Rob currently lives in Montreal, Canada with his wife, Beatrice, and daughters Ana, and Mia.
Meet the Cast of Spot The Difference Daily