Available for print / Web / mobile
A rarity in the comics, 9 Chickweed Lane spotlights music and dance with superb artistry that complements Brooke McEldowney's strong-minded characters. A popular comic strip about three generations of family, 9 Chickweed Lane features strong characters, flights of fancy and an intuitive grasp of all kinds of relationships. The strip was recognized in 2006 for its brilliant artistry and intellectual humor when it was named Best Newspaper Comic Strip by the National Cartoonists Society. The strip appears in 60 newspapers worldwide, including the Los Angeles Times, Houston Chronicle, Calgary Sun and Columbus Dispatch.

Central character Edda Burber is dancing to the beat of a different drummer these days as McEldowney focuses 9 Chickweed Lane more on the story of a young woman who moves away from home to perform with a prestigious metropolitan ballet company in New York City. Although it may seem like a completely new strip, 9 Chickweed Lane is peopled with very familiar friends, like furry feline Solange, and Edda's childhood friend and recent love interest, Amos.


Brooke McEldowney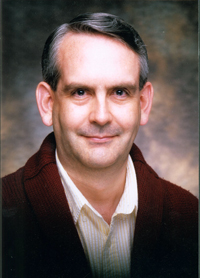 Brooke McEldowney, standing at six feet and eight inches tall, is an artist through and through. He is the creator of the comic strips 9 Chickweed Lane and Pibgorn, as well as a professional musician. 9 Chickweed Lane spotlights music and dance with superb artistry that complements McEldowney's strong-minded characters. This year will be the twentieth anniversary for the strip. Pibgorn is a magical tale of fairies, love and high adventure.
History
Originally from Charleston, W.V., McEldowney followed his musical talents to The Juilliard School in New York. After creating his comic strip 9 Chickweed Lane, he received the National Cartoonist Society award for Best Newspaper Comic Strip in 2005. McEldowney now lives in Kennebunk, Maine.
Meet the Cast of 9 Chickweed Lane
Edda Burber Fresh to New York City, Edda is a young, newly employed dancer in aprestigious, metropolitan ballet company, embarking on a life of herown, with her own loves, hopes andambitions, and her own tax forms.


Amos Edda's friend since childhood, Amos studies cello at the Juilliard School, inthe same performing arts complexwhere Edda dances professionally.One of the biggest and newest conflicts in Amos' friendship with Eddais that they have also fallen in love,and handle the situation rather badly.


Seth Seth Appleby, a native of Waco, Texas, is Edda's dance partner in the ballet company, and the personwhose apartment she shares. An unabashed wearerof the Green Carnation, Seth is a romantic, plunginginto love at the drop of a hat. He looks upon Eddaand Amos, as he does all his friends, both maternallyand with the protective instincts of an Irish Wolfhound.


Gran Gran lives with Juliette, her daughter,and assists in running the farm, althoughshe finds livestock disappointingly unresponsive to guilt as a motivator.


Solange Residing in New York with Edda,Solange brings feline entropyto pre-existing human disarray.


Thorax Gran's beau, and the former owner of Juliette's farm, Thorax sells strangegoods and services from roadsidestands when he isn't ruminating on hisalien origins or dusting off the quantumanomaly in the tractor shed. Hemoves through life as if from dimensionto dimension, and often enoughappears in other cartoons.