Available for print / Web / mobile
7 Little Words International is the 2011 creation of Christopher York. Its unique format distills the best elements of crosswords, word finds and anagrams into bite-sized puzzles.
• Featuring British spellings
• Originally conceived as an electronic game for mobile devices, 7 Little Words has been downloaded by millions of puzzle fans of all ages.
• It has also received media attention, including a mention in O, The Oprah Magazine.
But 7 Little Words is more than an electronic gaming phenomenon. Its simplicity and wide appeal has enabled an easy transition to print, where it is sure to be enjoyed by millions more.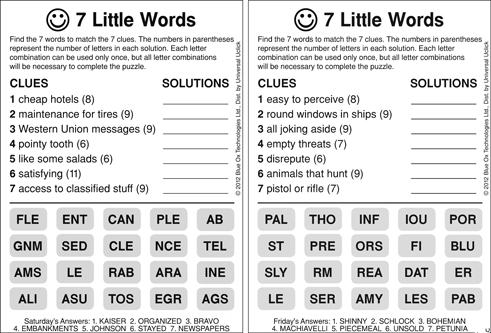 Christopher York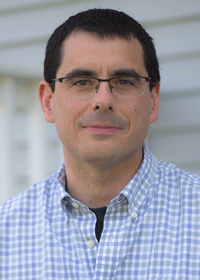 For more than 30 years, Christopher York has combined his drive to create games with a passion for computer technology. At the age of 15, armed with an Atari home computer, he created his first word game. Today, he is still making games with a focus primarily on mobile devices. Christopher has created or co-created several popular mobile games including 7 Little Words® and the Moxie series of word-transformation games.
Meet the Cast of 7 Little Words - International