Available for Web / mobile
This addictive puzzle is the only root word association game of its kind and can be solved quickly. Given root words, short definitions, parts of speech and the number of letters in each word, players work to complete the missing word at two levels. Puzzle answers always have correct words in sentences. Speed counts!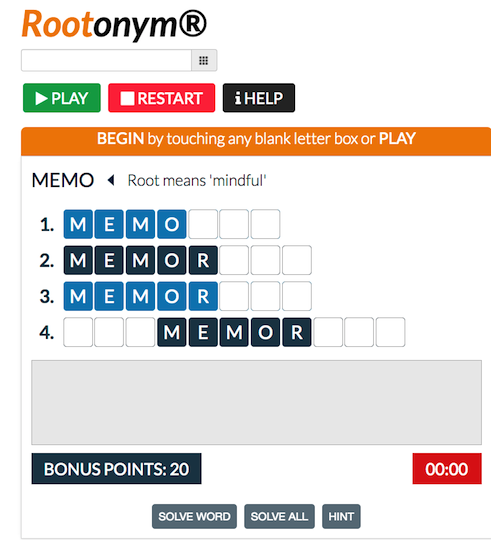 Jan and Carey Cook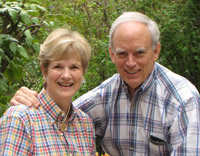 Carey Orr Cook, the grandson of Carey Orr, the Pulitzer Prize-winning political cartoonist from the Chicago Tribune, learned his lifelong love of words from his grandfather. He and his wife, Jan, a retired high school teacher, became concerned with the struggling educational system in the U.S. -- primarily, with students' lack of vocabulary skills. They focused on finding a way to improve literacy and reading comprehension using Latin word roots. The result was Rootonym, a popular word-association game. In addition, they share 2,500 pages of word puzzles at myvocabulary.com, with resources available to learners of all ages.
Carey earned his BA from Stanford University and an MBA from Harvard. Jan has undergraduate and graduate degrees from Northwestern. After raising their three sons in California, Jan and Carey now make their home in Vero Beach, Florida, and spend as much time as possible with their six grandsons.
Meet the Cast of Rootonym®