Con una columna de consejos semanales, Focus on the Family, basado en una profunda y comprometida fe cristiana, ayuda a sanar matrimonios rotos y familias con problemas, mostrando a los lectores que, con "el poder de la esperanza y segundas oportunidades," las personas puede ser encaminadas " por la dirección correcta ".
Los consejos de Focus on the Family, dan una orientación cristiana a los lectores proporcionando respuestas útiles sobre cómo navegar por un camino firme en un mundo incierto.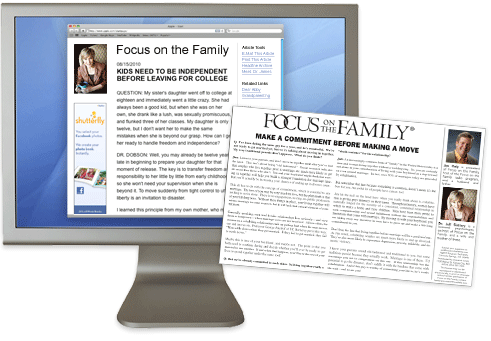 Jim Daly
Jim Daly es presidente de Focus on the Family, anfitrión del programa de radio Focus on the Family, y un esposo y padre.
Meet the Cast of Enfoque en la Familia