Available for print / Web / HTML5
The original hit puzzle from Andrews McMeel Syndication sets the standard for all daily crosswords. Clues and themes are served up fresh daily in this classic puzzle, which also has a 21x21 Sunday version for the more intense cruciverbalists in your audience!
David Steinberg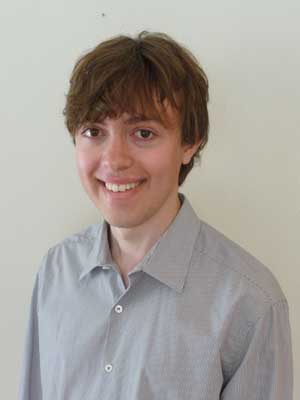 David Steinberg published his first crossword puzzle in The New York Times when he was just 14 years old, making him the second-youngest constructor to be published under Will Shortz's editorship. At the age of 15, David became the crossword editor of the Orange County Register's 24 affiliated newspapers. To date, David has had hundreds of puzzles published in the Times and other markets (Los Angeles Times, The Wall Street Journal, Daily Celebrity Crossword, The Crosswords Club, The American Values Club Crossword, BuzzFeed and The Jerusalem Post). He was most recently the editor of The Puzzle Society Crossword. David is also the author of two books of crosswords: Chromatics (Puzzazz, 2012) and Juicy Crosswords (Sterling/Puzzlewright Press, 2016). He is the founder and director of the Pre-Shortzian Puzzle Project, a collaborative effort to build a digitized, searchable database of New York Times crossword puzzles dating back to 1942. Additionally, David is a frequent attendee of crossword puzzle conventions and a respected tournament judge. When not working on a puzzle, David can be found reading his favorite daily comic strips.
Meet the Cast of Universal Crossword