Available for print / Web / mobile
Graffiti is a witty play on words with a clever, often ironic message. "To my mind, Graffiti is like the final panel of a cartoon strip, only it implies what has gone before, and sometimes even after, without the reader literally seeing the other panels," says Mora. The messages in Graffiti are like Confucian sayings or ancient Greek epigrams, only much more humorous and written in spray-paint.
Gene Mora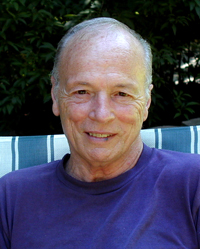 Gene Mora's love of typography and hand lettering started when he was a high school student at the School of Art and Design. The chance to use his design and lettering skills along with the opportunity to write seemed a perfect fit, and he has been producing Graffiti since 1969. Mora lives in New York.
Meet the Cast of Graffiti