If you've ever struggled to turn your cell phone off, thought cookies were just a delicious snack, and tried in vain to talk to a human customer service rep, Charles Boyce has created a strip for you. Compu-toon reminds us that technological innovations haven't necessarily made our lives any easier -- maybe just more funny.
Charles Boyce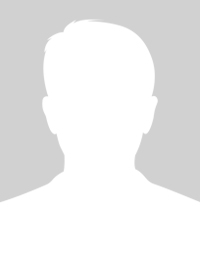 We should all learn to laugh at ourselves. It is not only humbling but it eases the transition from the unknown to the familiar, from something feared to something approachable. Charles Boyce, creator of Compu-Toon, is a master of looking at his own foibles and creating laughter out of the impending disaster. Compu-Toon is laugh therapy for the PC generation! Boyce's artfully drawn panel offers an insightful look at the influences of technology on the cyber age. Charles always had a desire to entertain people indirectly through his art. "I've always taken a humorous approach to everything, which is probably why I express myself best through my cartoons. I decorated the hall for my senior prom -- adding a touch of humor -- I drew a large strobe light on the ceiling, with cartoon characters dancing around it . I like to entertain people, but I'm not a glutton for crowds."
While he was in high school the desire to entertain became apparent when he was known by his teachers as the kid who likes to doodle. "All of my homework had some sort of doodle on it." The doodling led to other avenues of art most prominent was cartoons. Having experienced playwriting and short stories, he found the combination of words and pictures helped him to interpret the world he lives in better in the form of comic strips.
Through a series of unsuccessful comic strip concepts, he ventured a little into the fine arts and had quite a few one-man-show tours across the country. Charles attended the American Academy of Fine Arts, in Chicago, where he received a scholarship. He transferred to the University of Illinois Circle Campus where he studied cinematography and art history.
After college, he worked in the advertising industry as an art director and a graphic artist. He began seriously working with computers 17 years ago, when he joined the Chicago Tribune. Since being with a large metropolitan newspaper, the knowledge of current technological advancements help bring about the creation of Compu-Toon, a comic panel that Boyce started just for fun and then it began to develop a following among web surfers and cyberspace readers. Compu-Toon is a continued reflection of what Boyce see people go through with technology on a day to day basis.
Meet the Cast of Compu-toon
Compu-toon is a look at the ways in which our high tech world both incorporates and discards the technology of the past. Its hapless denizens make their way around the cyber-world with heads held high and senses of humor intact.