This high-flying single-panel comic spotlights and savors the foibles, stupidity, and goofiness of our colorful unnatural world. It's all about attitude, as the denizens of Bluemel's realm devote themselves to surviving life's pitfalls, whether nesting in quicksand or coping with the technological advances of the tapeworm. From word play to fowl play, from weirdness in the wilderness, to the irony of iron ore, Birdbrains makes the offbeat seem natural. It's a feature to laugh at; if it makes you think, you're working too hard.
Thom Bluemel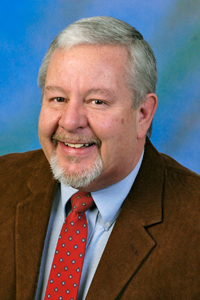 Thom Bluemel began cartooning as soon as he was informed crayons were for drawing, not wall decoration. Although he has no formal art training, both his parents were excellent artists, his mother a talented portrait artist and his father a successful commercial artist and fine arts watercolor artist.

Thom was born in northern Utah, but moved to southern California as a young boy. Growing up in both states, he developed an insatiable curiosity about and a profound love of nature, and at a young age developed a special interest in birds, learning to distinguish wild ones from dinner ones. Soon, Thom began combining his love of nature, and especially birds, with drawing and writing - the genesis of Birdbrains.

His childhood was filled with natural adventures - wilderness excursions, backpacking, hiking, fishing, gardening, raising dogs, rabbits, chickens, iguanas, snakes, and mice. While he constantly practiced his art, his love of writing led him to major in English in college. He's had varied work experience - laying rail as a miner, a stint as a cowboy, retouching photographs, commercial photography, business management, journalism, food service, cleaning dog kennels and other glamorous pursuits - but now sells real estate and does freelance illustration.

Thom's cartoons have been published in local newspapers and real estate trade publications. He has produced gags and cartoons for clients' websites, book illustrations, logo designs, caricatures, layouts and advertising materials, and he does freelance cartooning and illustration. He's been influenced by Charles Addams, Gahan Wilson, Alfred Hitchcock, Gary Larson, and Mad Magazine. He'd do an interview if anyone would ask.
Meet the Cast of Birdbrains
Thom Bluemel's Birdbrains is a solid comic with a weakness for puns and a colorful palette. No subject is off-limits to this high-flying flock.