Available for print / Web / mobile
Tune in Tonight delivers brief, accurate highlights of nighttime programming on broadcast and cable television seven days a week. Author Kevin McDonough brings a witty, insightful and occasionally offbeat approach to TV commentary, providing a lively and comprehensive overview of all nightly programs and giving readers each evening's major television events at a glance. In addition to prime time features and listings, Tune in Tonight features a daily "Cult Choice."
Tune in Tonight complements newspapers' increasingly detailed television coverage. Its unique modular format makes it flexible and allows editors to give their readers an entertaining, informative way to plan evening viewing and to keep on top of what is happening on the TV scene.
Kevin McDonough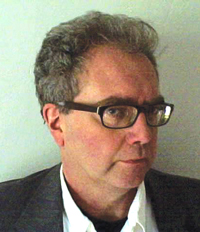 Kevin McDonough worked in book publishing for fifteen years. He is the author of The Seventies: From Hot Pants to Hot Tubs (E.P. Dutton, 1991) and A Tabloid History of the World (Hyperion, 1997). As a book editor, McDonough specialized in film, television and popular culture projects. He has worked with celebrity authors including Bob Denver and Dwayne Hickman.
McDonough graduated from Hamilton College and now lives in upstate New York.
Meet the Cast of Tune in Tonight