Andrews McMeel Syndication is pleased to bring the vibrantly updated pastime of adult coloring to syndication with Color Me Posh! These charming designs, inspired by best-selling adult coloring books, are sure to be enjoyed by readers of all ages.
The patterns and images range from the serene to the lively, including rich florals and majestic animals, as well as engaging abstract designs. Loops, swirls and flowing lines abound, each empty space beckoning for the touch of a reader's pencil or marker, guided by his or her own personal artistic ability.
Not only is Color Me Posh a therapeutic stress-reliever, it is also a way for readers to unplug and enjoy the newspaper in a way they never have before.
Steve Duffendack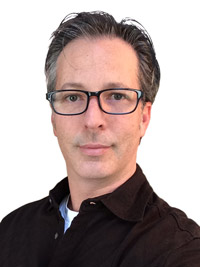 Steve Duffendack is a former art director for Hallmark Cards and is an award-winning designer and illustrator who has worked on campagins for Red Lobster, Marriott, and other national clients.
Meet the Cast of Color Me Posh