Modern Puzzler,
a new quarterly print puzzle supplement created by Andrews McMeel Universal, offers a thoughtful selection of popular puzzles to problem solvers everywhere. With a captivating "whodunit/mystery" twist, its creative packaging is designed to appeal to readers of all ages.
Modern Puzzler
is customizable to your needs with different page counts and number of puzzles. This feature is available for self-printing, with print-ready files supplied by Andrews McMeel Syndication. Click
here
to view a sample.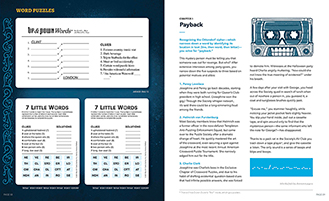 The Puzzle Society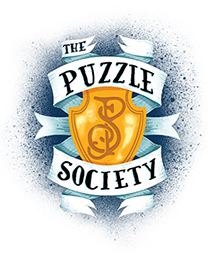 The Puzzle Society is a mysterious, secret organization of puzzle fans worldwide.
Meet the Cast of Modern Puzzler