Available for HTML5
Lexigo is a fast and fun letter-tile game for word lovers on the go. Each new word you spell starts with the last letter of your previous word. Because the tiles are hexagons, answers to the five daily clues can be spelled in a twisty path, moving in six different directions and even backtracking to use letters more than once. Time yourself to add to the challenge. How fast can you Lexigo ?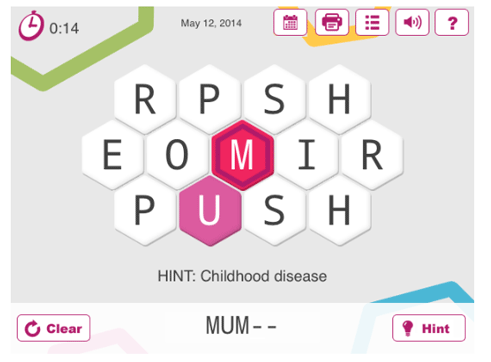 Don Reid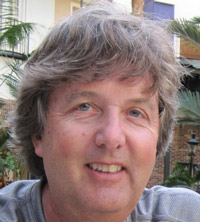 Don Reid is the founder of Wiggles 3D, a Canadian-based publisher of award-winning board games, apps and syndicated puzzles.
The creation of Lexigo was inspired by Don's love of word games. Recognizing that most word games included a board and square tiles, he set out to create a fun alternative. The goal was to have a game that plays quickly from start to finish, that lets players form words in a unique way, and that allows players to use strategy to outdo their opponents. The unique hexagon letter-tile format provided the foundation for Lexigo and the creation of a game that is equally enjoyable played at a table as online or in print.
Don started Wiggles 3D in 2001 and has led his team in developing over 20 unique game and entertainment properties, including Don't Quote Me, a game of famous quotations, Lexigo, a fun, twisty word game, and Zipperoos, a new children's game brand.
Bringing his experience from a successful career in Marketing and Sales leadership roles with Kraft Foods, Cara Operations and Compass Group, he has established Wiggles 3D in the challenging and ever-changing game category.