Available for Web / HTML5
America's #1 puzzle game, Jumble Classic has been delighting word-puzzle enthusiasts for more than 60 years. With it's simple mechanics and brain-teasing anagrams, it is a hit with consumers in both print and online. Play is simple, just unscramble four words, then use their answers to decode the final clue.
Andrews McMeel Syndication provides online distribution for all Jumble games.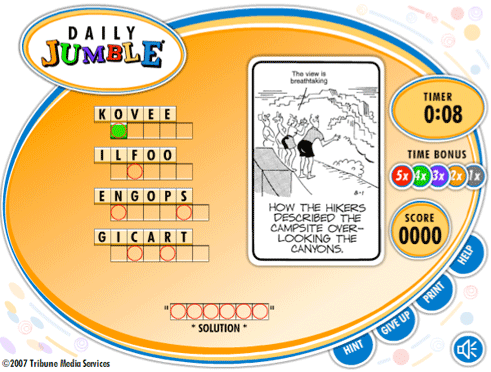 Tribune Content Agency

Meet the Cast of Jumble Classic