Available for print / Web / mobile
Rose Is Rose presents the extraordinary nature of everyday life as seen through the eyes of the Gumbo family. The strip stars child-at-heart Rose and her ASD (Attentiveness Surplus Disorder) husband, Jimbo. Their gentle son, Pasquale, is watched over by his Guardian Angel, who morphs from tiny cherub into gargantuan protector. Family kitten Peekaboo boasts that her humans are the cutest in town. Readers relish the romance in Rose and Jimbo's marriage, yet cheer the emergence of Rose's rebel alter ego, the fearless, wild and ready-to-roll Vicki the Biker.

Don Wimmer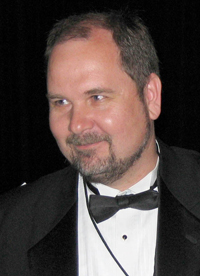 Don's earliest memories are of doodling and drawing cartoons. He wasn't fussy about where his cartoons appeared, and his parents learned to hide phone bills, bank statements and other papers of importance. At age 12, Don entered a "Draw Spunky the Donkey" contest from the cover of a matchbook. He didn't win the contest, but he did continue to hone his cartooning skills. Don drew a comic strip called "Old Man Munsk" for his college newspaper. (He graduated from Kean University with a degree in visual communications.) He did freelance illustration and gag writing and was the artist on "Ripley's Believe It or Not!" for 14 years. In 2004, Don began writing and drawing "Rose Is Rose," created by his cartooning hero and good friend, Pat Brady. Don lives in the foothills of New Jersey with his wife and three daughters.
Pat Brady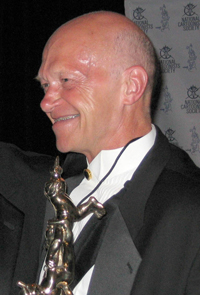 Born in Louisville, Ky., Pat started cartooning at the age of 5, drawing cartoons during Mass. The priest nicknamed him "Pasquale." Pat studied art and creative writing at the University of Wisconsin, graduating in 1969. He has been nominated multiple times for Reuben Awards by the National Cartoonists Society; he won the 2004 Reuben for Outstanding Cartoonist of the Year. Pat has also received the prestigious Wilbur Award from the Religious Public Relations Council. "Pearls Before Swine" cartoonist Stephan Pastis has described Pat Brady as "the nicest guy in cartooning." He lives in the Midwest.
Meet the Cast of Rose is Rose
Rose This contemporary wife and mother multitasks with ease to keep the Gumbo household running. But during dull moments in the laundry room, she's likely to morph into her tattooed, motorcycle-riding alter ego -- ready to ride the open road. She's a nature-lover who practically knows all the neighborhood birds and squirrels by name.


Jimbo Husband Jimbo is a prolific writer of love notes to his wife. He is also an avid hunter (of kisses from Rose), an ardent aviator (his heart soars around Rose) and the world's wealthiest man (because Rose belongs to him).


Pasquale A wildly imaginative child, Pasquale is brave enough to take daily baths despite the toe-eating monster hiding in the drain. His high spirit can be credited to his Guardian Angel, who is fearless and vigilant, yet easygoing enough to use his X-ray vision to pop popcorn.


Peekaboo The Gumbos' lives were forever changed when they were adopted by Peekaboo, a kitten who is training her humans one day at a time. She is a bold and fearless huntress, whether chasing squirrels, searching for a sunny spot to nap or prowling for fresh, minty breath.