Available for print / Web / mobile
Over the Hedge takes a freshly skewed look at suburban living from the perspective of the animals who lived there first. The strip stars RJ, a mischievous raccoon, and Verne, his sensitive best-buddy turtle. Together they fight to save their wooded wonderland from the evils of encroaching suburbia but end up becoming distracted by wide-screen TVs, discarded fast food containers and the fun of wreaking havoc on the local homeowners' association.
Michael Fry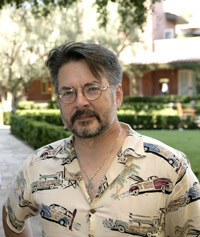 In addition to writing Over the Hedge, Michael Fry is a screenwriter and producer of the Internet cartoon series Live Nude Geeks (at pcmag.com). Fry co-founded RingTales, the company that creates animated versions of Pooch Café, Cul de Sac, Lio, Pearls Before Swine, Over the Hedge and Dilbert strips. He lives near Austin, Texas, with his wife, their two daughters, and a bevy of animals.
T Lewis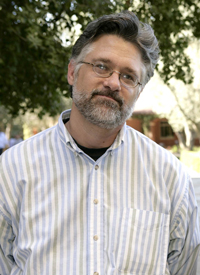 T Lewis, Over the Hedge's artist, won the National Cartoonists Society Award for Book Illustration in 1999. He lives and sort of ranches in rural Washington State with his wife and son and a smattering of dogs, cows and horses.
Meet the Cast of Over the Hedge
R.J. A mischievous raccoon who will pick your pocket and steal your heart. RJ is impulsive, reckless and sugar-starved. He can be caught peering into neighborhood windows trying to catch some daytime TV.


Verne RJ's best-friend and partner in crime. A sensitive, philosophizing turtle who is reflective and prone to allergies. Verne is a true renaissance-turtle, a critical observer with a deep spiritual side.


Hammy A squirrel, good buddy and fellow member of the "Boyz in the Wood." Sammy may not be the the most sophisticated creature in the forest but he seems to be adapting to the invasion of suburbia fairly well. Hey, how many squirrels do you know that carry tic-tacs?