Available for print / Web / mobile
Once upon a time there was a duplex where a young bachelor named Eno and his dog, Fang, shared an ultra-macho haven of beer, snacks, power tools and male-bonding. Suddenly, their lives turned co-ed when Gina and her poodle, Mitzi, moved into the other half of their building, putting Eno and Fang's chauvinistic natures at odds. The Duplex is a dichotomy of bath salts and sports balms, with only a 4-inch slab of drywall separating the two.
Glenn McCoy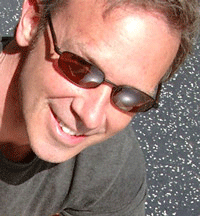 Brazilian cartoonist Mauricio de Sousa's artistry and business acumen have created a dynamic enterprise today that produces a steady stream of newspaper strips and Sunday pages, comic and activity books, hardcover storybooks, animation, theme parks, website and social campaigns. With more than 150 artists, Mauricio de Sousa Productions (MSP) is the fourth largest art studio in the world.
His publishing business boasts a 75 percent share of the children's market in Brazil. The comics and books featuring Mauricio's characters have been among the top 11 children's titles in Brazil for many years, reaching 1 billion comics and books published. Mauricio's work has been translated into as many as 15 languages in 40 countries. The company also manages a large licensing operation with 3,500 licensed products.
Mauricio got his start while working as a journalist in 1959 and publishing his first comic strip in the newspaper Folha de Sao Paulo. A flow of comic characters followed, including Monica's Gang, Chuck Billy 'n' Folks, Horacio's World, Tina & Pals, Lionel's Kingdom, Bug-a-Booo, the Amazonics, Pele and most recently, Ronaldinho Gaucho.
In May 2006, Mauricio introduced his new comic strip, Ronaldinho Gaucho, based on the football star dubbed the best soccer player on earth in 2004 and 2005. Ronaldinho Gaucho is internationally syndicated by Andrews McMeel Syndication. Mauricio has already taken Ronaldinho to star status in publishing, licensing, animation, television syndication and social campaigns. Even a movie is in the works.
Mauricio's awards and recognitions are numerous. His artistic talent has been recognized with the "Oscar" of the cartoon world, the prestigious Yellow Kid award.
The Brazilian postal service issued four series of stamps featuring the Mauricio's characters: The United Nations Summit on the Environment; the 150th anniversary of the first Brazilian stamp; Children and Citizenship; and the Olympic Games.
His public service work has earned him both domestic and international recognition. He has received the Brazilian presidential medal of honor for his promotion of human rights and a 'Champion of Health in the Americas' by the United Nations World Health Organization's Pan American office. As a trustee of Pacem in Terris Institute, which awards U.S. scholarships to students from countries torn by war, Mauricio received a medal from Pope John Paul II.
Mauricio was born in Santa Izabel, Sao Paulo, Brazil on October 27, 1935. His parents, Antonio Mauricio and Petronilha de Sousa, both broadcasters, poets and composers, provided the background for his talent in art and creativity. In all his work, Mauricio draws on his experience as the father of 10 children and his strong beliefs about the responsibilities of parenting.
Mauricio's message of joy, which comes from the sensitivity of an artist who trusts in the future and in people beyond all social, ideological or geographical barriers, is intended for the most demanding public in the world: CHILDREN.
Meet the Cast of The Duplex
Eno Camino While it may be said that some guys "have it all," it's also said that Eno Camino has absolutely none of it. A dud with the ladies and a slacker on the job, Eno weathers all of life's obstacles with a daily dose of humor, though it comes often at his own expense. With his best friend, Fang, at his side and a couple of cold brewskies in the fridge, Eno attempts to make the most of his limited existence — but without raising expectations too high. From critiquing the latest pop culture craze to pondering universal truths to nursing an oft-slapped face, Eno resides in both the deep and shallow ends of the philosophical pool simultaneously. His exploits as America's most loveable loser will bring a smile to even the most hardened cynics of our era.


Fang Eno's four-legged roommate and friend, Fang is the "The Duplex's" voice of reason. Unfortunately, no one is listening. As a loyal sidekick, Fang is ever-present to help Eno in times of need, as well as to provide timely analysis on precisely where he went wrong. A fan of cold beer and TV like his "master," Fang dutifully assists Eno in holding court on the couch and passing judgment on all before them. And while he may be the brains of the operation, instinct inevitably takes over whenever a cat wanders past.


Gina & Mitzi The female other half of the eponymous duplex, Gina and Mitzi are what Eno and Fang could be with education, ambition, tact and deodorant. Ironically, the boys seem more comfortable in their interactions with these girls than with any other individuals. However, because these get-togethers often occur at Gina and Mitzi's, it's likely that the ladies have nowhere else to run to escape.


Elvin Elvin is Eno's best human friend, and his greatest admirer. After all, Elvin has gone to extreme lengths to model his own life after Eno. From drinking beer on any occasion to letting oneself go in the physique department, Eno has served as Elvin's inspiration to underachieve — and they have each made the grade.