DeFlocked stars four of the most incompatible characters to ever come together on the comics page. Like a modern day Seinfeld meets Animal Farm, DeFlocked takes on the familiar to the highly ridiculous in our everyday lives. This fresh character-driven strip captures both young and old audiences with its winning combination of pop culture humor and classic sitcom-inspired relationship comedy. In fact, none other than Larry David, creator of Seinfeld and Curb Your Enthusiasm, counts DeFlocked as the one strip that got him interested in comics again. Follow these four lovable but deeply flawed characters as they come together to redefine the American dysfunctional family. Experience the edgy but responsible humor that has everyone from celebrities to newspaper editors to soccer moms calling DeFlocked "must-read comedy." Originally based on Hippocrates' Four Humors, the four main players of DeFlocked are all archetypes of our own personalities. Corriveau combined Hippocrates' Humors with a sitcom-inspired format for a unique kind of comic strip that audiences across all demographics can relate to. Easy-to-digest humor (no aftertaste) Uses 20% less ink than most classic strips Larger-font dialogue for mature eyes Promotes diversity with strips starring white and black sheep Pain-free comedy (never a golf or airline joke)
Jeff Corriveau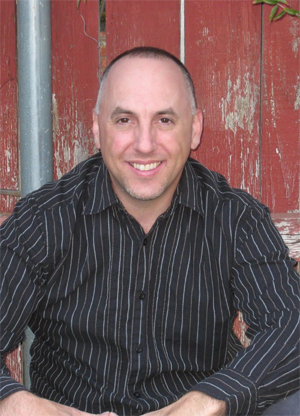 Jeff Corriveau grew up in rural New England surrounded by green pastures and cornfields. Between the occasional cow chip war with friends (yes, it's exactly what you think), Jeff would devour endless Peanuts anthologies from the local library. This is where Jeff first learned about sarcasm. And overdue book fines. After school, Jeff moved out west to Los Angeles and lucked his way into becoming a TV comedy writer. Jeff would eventually become the co-Head Writer of the Emmy-winning comedy show Talk Soup. He also spent many memorable years as a long-time contributing writer for Saturday Night Live's "Weekend Update," Jay Leno's Tonight Show, and The Late Late Show. But his New England roots never left his soul. Neither did his love for Peanuts. After a miserable writing experience on a "Top 100 Celebrity Moments" special for basic cable, Jeff's career would pivot forever. It was then that he experienced the one ground-shaking event that would forever alter his life: the birth of his first daughter. Jeff created his first comic strip out of a need to connect to both his past and his future. He wanted to bring life to something that would make his daughter proud. And he also knew Hollywood was no place to raise a family (no matter how well it turned out for the Bradys). Three children later and a return to his beloved New England, Jeff now creates DeFlocked surrounded by pastures and cornfields. And he looks forward to his first cow chip war with his kids.
Meet the Cast of DeFlocked
Cobb Cobb, the older of the two dog brothers, is wise and true. Honesty and hard work are his compass. He desperately tries to keep the household together, while shielding the world from Mamet's antics. A losing battle, at best.


Mamet Mamet is the lovably delusional sheep of Lubberland Farms. He arms himself with a lethal combination of ignorance and arrogance and believes in speaking before you think. His laughable schemes for becoming rich and famous are only matched by his unlucky attempts at love.


Rupert Rupert, the younger of the two dog brothers, is optimistic and loyal. His simple worldview clashes with his housemates', and he often becomes an unwitting accomplice to both Mamet's and Tucker's schemes.


Tucker Tucker, the human boy being raised by Cobb and Rupert, is a social misfit who seeks out his own path. Genuinely smart but easily distracted, he has yet to meet a rule that couldn't be demolished.