Available for print / Web / mobile
Robert Ariail doesn't shy away from controversy. Clever and unpredictable, he skewers politicians on both sides of the political fence with his award-winning cartoons. "I try to give my readers a chuckle, perhaps even a guffaw on occasion. I'd even settle for a raised eyebrow," says Ariail, the staff cartoonist for the Spartanburg Herald-Journal.""
Robert Ariail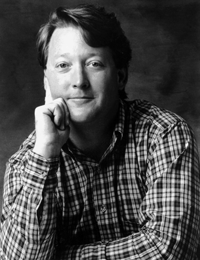 Robert Ariail is a Columbia, S.C. native and University of South Carolina graduate. In 1985, he was given the Distinguished Alumnus Award by the University. In 1992 he was honored with the Ambrose Hampton Award for distinguished service to The State newspaper in Columbia. After a stint doing editorial cartoons for the the Spartanburg, S.C., Herald-Journal, Ariail has returned to The State.
A celebrated artist, Ariail is a two-time Pulitzer Prize finalist (1995 and 2000) and was recently named a 2015 winner of the Society of Professional Journalists' Green Eyeshade Award, a prize he's captured four times before. He was also the 2012 winner of the Clifford K. and James T. Berryman Award for Editorial Cartoons, presented by the National Press Foundation. Ariail won the Ranan Lurie United Nations Political Cartoon Award in December 2009, becoming the first American to win first prize in the award's 10-year history. He is also a recipient of the Overseas Press Club of America's 1997 Thomas Nast Award for cartoons on foreign affairs. He also won the 1992 National Society of Professional Journalists Award and the 1990 National Headliner Award, and was a runner-up for the 1999 Overseas Press Club Award.
Meet the Cast of Robert Ariail