Mike Lester is a former commercial advertising and children's book illustrator-turned-editorial cartoonist. Not the reverse. A consistent conservative with a distinctive line, who supports gay marriage if it saves one baby from abortion (he is adopted).
Mike Lester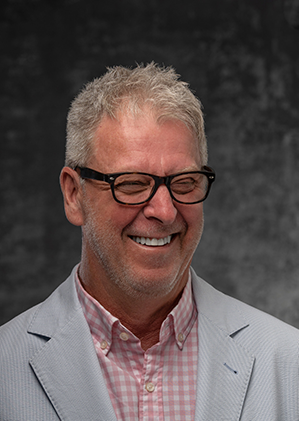 Mike Lester is a native Atlantan and UGA graduate. He spent five years with the Atlanta Journal as an editorial illustrator, also working on the Sunday op-ed feature, and was the staff editorial cartoonist for the Rome News Tribune (Georgia) for ten years. Through his company, Mike Lester Studio, Inc., he has created images for national brand ad campaigns, collegiate logos and collectibles, worked on television commercials and produced many children's books, including "A Is for Salad," which made the New York Times: Best of 2000 list. Lester is the creator of the comic strip "Mike du Jour," originally created for and appearing on the Wall Street Journal website WSJ.com. He is also a founding member of CounterPoint, a selected group of the best editorial cartoonists in America.
He has won five National Cartoonist Society Awards and two Sigma Delta Chi Awards from the Society of Professional Journalists.
An avid CrossFit enthusiast, golfer and fisherman, he and Regan, his wife of seventeen years, live in Florida with their pets Lania and Nancy. He has two adult children and a brand-new grandson, Campbell.
Meet the Cast of Mike Lester