Creada por Ernie Bushmiller en la década de 1930, Periquita es famosa por su suave humor y sus chistes visuales surrealistas.
Periquita fue creada por Ernie Bushmiller en la década de 1930. Desde 1995, la tira ha sido dibujada en el estilo clásico de Bushmiller por Guy y Brad Gilchrist. Periquita es famosa por su humor suave y sus chistes visuales surrealistas. La inocencia infantil de Periquita nunca vacila. Ella sigue siendo una amiga devota de su amigo Tito, y puede ser, dependiendo de la situación, una "prima donna" engreída o una niñita bonita, pícara y amante de la diversión.
Also available in English
.
Olivia Jaimes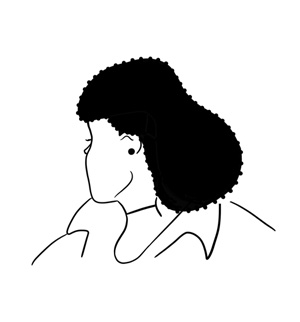 Meet the Cast of Periquita
Periquita Periquita es traviesa, es un ángel y también una engreida. Ella es optimista, terca, fuerte y leal. Ama a su tía Dorita, sus amigos, su perro, su gato rescatado, su pez de colores y su oso de peluche. A Periquita también le encanta el helado, la feria, los días de nieve, la música y el día sin tareas de la escuela. Está en el 3er grado de la Escuela Primaria.


Tia Dorita Tia Dorita, es practicamente la madre adoptiva de Nancy. Es una rompecorazones de tiempo completo. Es escritora de entretenimiento para revistas, periódicos, sitios web y blogs, la Tia Dorita es padre y madre para Periquita y hace que su sobrina de 8 años de edad sea el centro de su vida. Cuando ella le pone un paréntesis a su apretada agenda, Tia Dorita disfruta pasar tiempo con su novio.


Tito Tito, es huérfano como Periquita. Quizá ese sea el lazo que los une. Es un flojo y cree mucho en que sus sueños imposibles se harán realidad, pero no si tiene que trabajar muy duro. Le encanta la siesta, tocar la guitarra, tomar siesta, pescar, tomar siesta, cantar, tomar siesta, meditar… en general le encanta tomar siestas.