Available for print / Web / mobile
In Wordy Gurdy, every answer is a rhyming pair of words (like FAT CAT and DOUBLE TROUBLE), and they fit in the empty letter squares. A number after each clue tells how many syllables are in each word of the answer.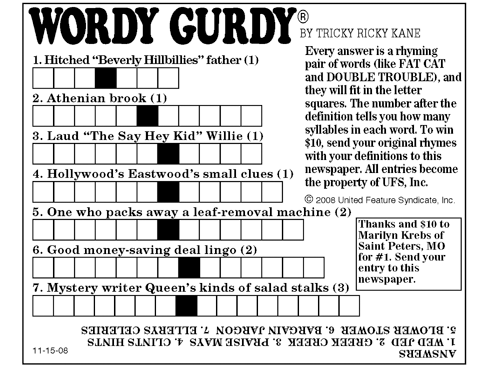 Mark Danna
The rhyming puzzle Wordy Gurdy is created by Mark Danna, a freelance puzzle creator and author.
Meet the Cast of Wordy Gurdy