Unolingo – pronounced "you-know-lingo" – offers a challenging and creative spin on a traditional crossword puzzle. Comparable to a Sudoku puzzle, substituting letters for numbers, each Unolingo puzzle is a 10x10 crossword without clues. Players must use word knowledge, logic and deductive reasoning to solve the puzzle, which requires filling the 26 empty squares using each letter in the alphabet.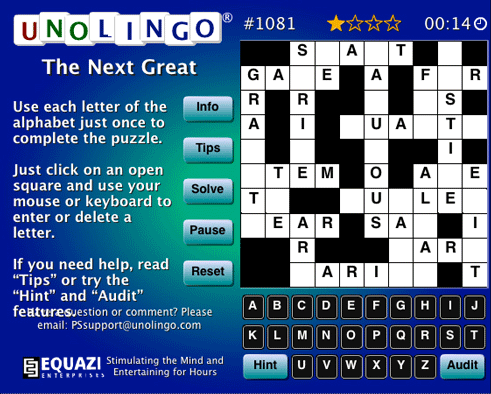 Equazi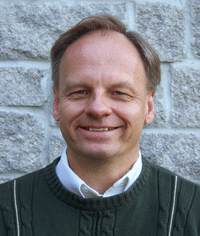 Ian Mailing holds a bachelor's degree in Computer Science from the University of Michigan and enjoyed a 20-year career in the telecommunications industry.
From his early years, Ian enjoyed a passion for games and puzzles, and had a keen interest in studying the powers of critical thinking, what motivates us as individuals, and what enables us to achieve our highest aspirations. These passions, combined with love of games and boundless creativity led to the development of the Unolingo puzzle concept in 2008.
After initially building several hundred mostly difficult puzzles and struggling to win favor for the idea with media syndicates, in 2011, Ian refined Unolingo to include a wider range of difficulty levels.
Ian is now committed full-time to the development and worldwide promotion of Unolingo. He is 55 years old and resides in West Bloomfield, Michigan with his wife Sue. They have three children.
Meet the Cast of Unolingo