La famosa sopa de letras
, un juego muy fácil y entretenido. Es una búsqueda tradicional de palabras pero con un giro distinto. Cada sopa de letras trata de un tema diferente, y las palabras se pueden encontrar fácilmente.
---
A traditional word search, with a twist. Every puzzle has a different theme, and words can be found in any order and at any angle.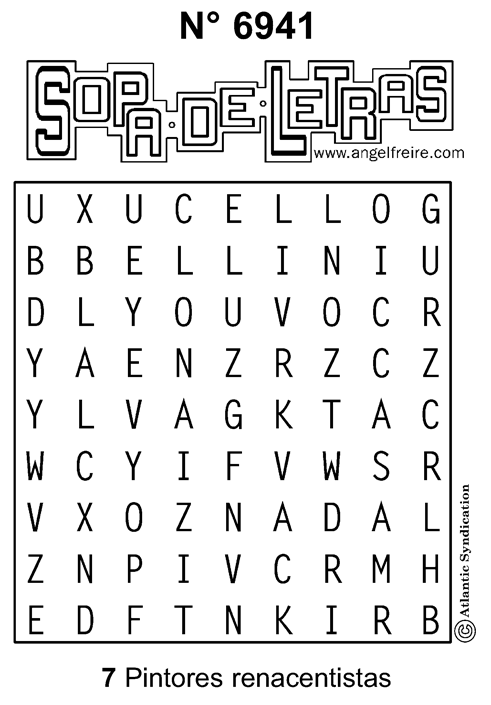 Angel Freire
Meet the Cast of Sopa de Letras