Available for print / Web / mobile
A Sudoku challenge just for kids! Place the digits 1-6 in each column, row and 2x3 grid, with no repeats. It's easy for kids to learn and helps them with problem solving, math and logic.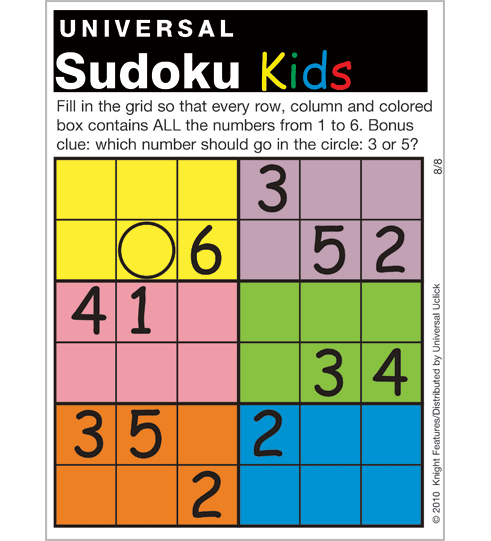 David Bodycombe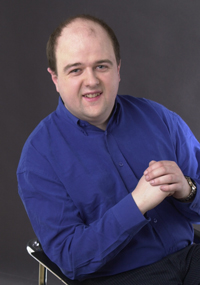 David J. Bodycombe (born 1973) is a puzzle author and games consultant based in England, working internationally on many projects throughout the world. In the UK, over 2 million people a day read his puzzles, and internationally his work is syndicated to over 100 newspapers.
The British public know him best as the author of the popular Think Tank puzzles column in the hugely successful Metro newspaper. He also consults on many game shows on TV, including hits such as "The Crystal Maze", "The Mole" and "Treasure Hunt." On BBC Radio 4, he regularly appears on the quiz "Puzzle Panel" and provides the cryptic clues for "X Marks the Spot."
In 2005, he became a leading author of Sudoku puzzles and was the first person to have Sudokus published in several major territories such as India and Scandinavia. As well as the classic 9x9 puzzle, Bodycombe has pioneered a number of alternative designs which have proved popular with readers all over the world.
His games and puzzles also appear in many other magazines, websites, board games, advertising campaigns and on interactive TV. He has a degree in mathematics from the University of Durham in the North-East of England.
Meet the Cast of Sudoku Kids