Available for print / Web / mobile
This weekly movie ratings column recommends which films to see -- and which to avoid -- based on the opinions of actual moviegoers. Creator Bob Habes and his staff conduct exit polls in theaters across the country, tabulate the results into a chart of the Top 20 movies, and compare the public's opinion of each film to what the critics have to say (based on an average of 10 critics' ratings nationally). Habes also includes commentary and viewers' quotes on feature films and the latest DVD releases.

Bob Habes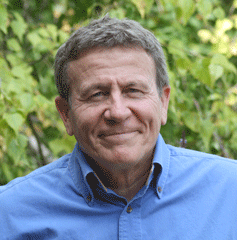 Bob Habes, a lifelong movie hound, has produced the syndicated column You Be the Critic since 1989. He syndicated a television news segment of the same name at NBC in Milwaukee that was distributed to 30 percent of major U.S. cities. He has been a contributor to the Chicago Tribune, Chicago radio stations and assorted magazines. A retired teacher, Bob was named five times to "Who's Who Among American Teachers," and he twice was honored with the Award of Excellence by the Illinois Math and Science Academy. In his spare time, he enjoys rehabbing apartment buildings, sailing and spending time with his granddaughters. Bob and his wife, Cathy, split their time among Chicago, Michigan and Rome.
Meet the Cast of You Be the Critic