Available for print / Web / mobile
In Soap Opera Review, Nancy Reichardt gives soap fans a look back at the events of the week. The tidbits of information about each soap opera help viewers prepare for the dramatic events to come on their favorite shows.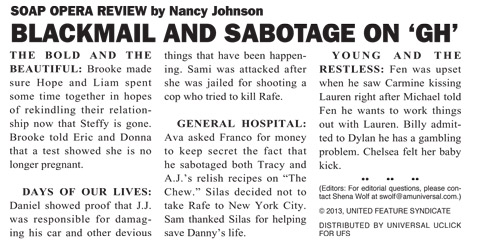 Nancy M. Reichardt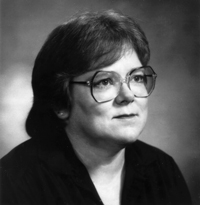 Nancy M. Reichardt began her work with soap operas in 1976 as columnist Jon-Michael Reed's assistant. She has been a writer and assistant editor for various soap opera publications such as Daily TV Serials, Afternoon TV, Daily TV Serials Newsletter and Soap Opera Now.
"Keeping track of all the story lines can be a monumental task but I'm glad I get to write about a subject I genuinely enjoy," says Reichardt. Her afternoons are spent in front of two televisions. On weekends she enjoys relaxing around her home, in upstate New York.
Meet the Cast of Soap Opera Review