Available for print / Web / mobile
Hit a hole in one with the Golf Insider, a full half-page of instruction, commentary and tips from one of the game's premier teaching professionals. Author T.J. Tomasi knows golf from the inside out and coaches readers on all aspects of the game, from improving their swing to buying the right equipment and staying in shape. Golfers at all levels will shave strokes off their scores and enjoy an insider's perspective on news and trends in the world of golf.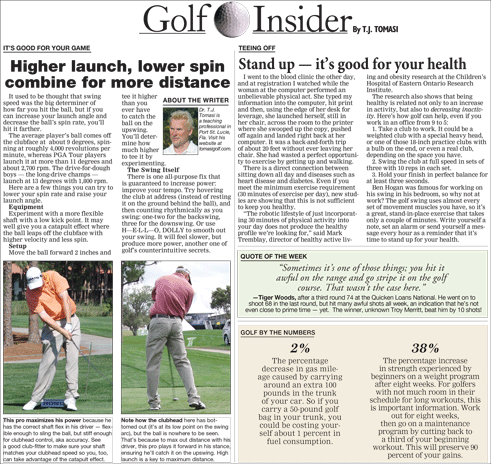 T.J. Tomasi, PhD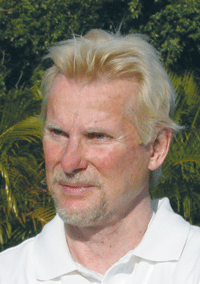 Dr. T.J. Tomasi is a Class A PGA professional teaching at the PGA Learning Center in Port St. Lucie, Fla. He is a Golf Magazine Top 100 Teacher and has held that distinction for a number of years.
With more than 30 years of experience, T.J. has taught players of all levels, including PGA and LPGA professionals. His skills as a teacher are enhanced by his Ph.D. in education from State University of New York at Buffalo, which focused on learning theory. He also holds a Masters degree in education and an undergraduate degree in sociology. It is estimated that he has given over 50,000 lessons so far in his career. He is also an authority on biomechanics and has been a presenter at educational seminars hosted by MIT in Boston, the PGA of America and the LPGA.
His innovative ideas and wealth of experience make T.J. one of the most widely published golf instructors in the world. His articles appear in all the major golf magazines including Sports Illustrated, Golf Magazine, Golf Digest and Golf Tips Magazine, he is the author 13 books on golf instruction and a blogger on golf.com.
Meet the Cast of Golf Insider