Available for print / Web / mobile
Jean Davison is the creator of TV Crosswords. The center box in the TV Crosswords grid features a picture of a well-known TV or movie celebrity from the present or the past. At the bottom of the feature appears another puzzle, TV Trivia, which asks three trivia questions about old television shows.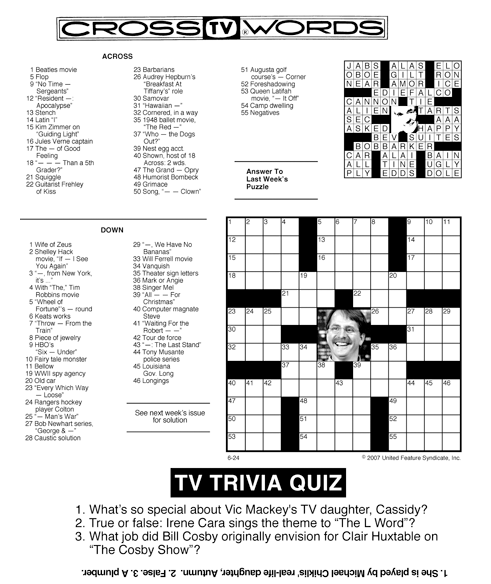 Jean Davison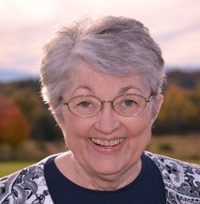 Jean Davison is a writer who sold her first crossword to Dell Puzzles when she was a teenager. Her puzzles have also appeared in TV Guide, the New York Times, and other publications. She began creating these TV puzzles in 1992.
Meet the Cast of TV Crossword
Download Sample PDF of: TV Teaser