Available for Web / mobile
Pat Sajak brings his Coded Letters system to the traditional daily crossword.
Use the clues to find the solutions just like an ordinary crossword, but watch out for Pat's special Code Letters spread throughout the puzzle. Crack the coded letter in one word, and the letter is revealed in every square where that code appears.
Crack the code correctly and the revealed letters will help you solve the rest of the puzzle; guess incorrectly and the coded letters will confound you!
Wheel watchers and seasoned puzzlers will delight in Pat Sajak's Code Letter Crosswords.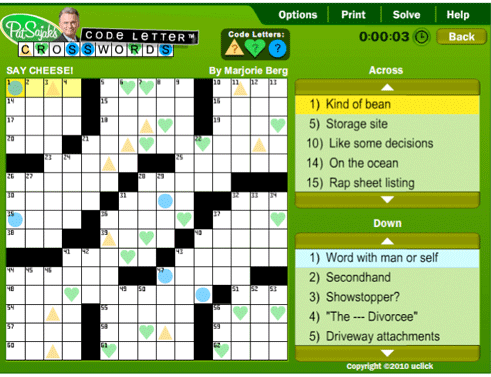 Pat Sajak
Meet the Cast of Pat Sajak's Code Letter Crosswords