Available for Web / mobile
Jumpin' Jumble challenges players to create words from the letters on a checkerboard. Jump your checker over the letters, creating chains of words as you go, and get extra points for unscrambling the Jumble Bonus Word!
Andrews McMeel Syndication provides online distribution for all Jumble games.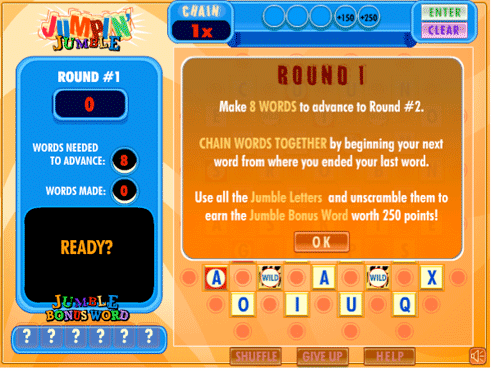 Meet the Cast of Jumpin' Jumble