Available for Web / mobile
Jumble Jong combines a America's #1 word puzzle with the timeless Chinese tile game of mah jong. It challenges players to create words using letter tiles. Extra points are awarded for finding and unscrambling the Jumble Bonus Words!
Andrews McMeel Syndication provides online distribution for all Jumble games.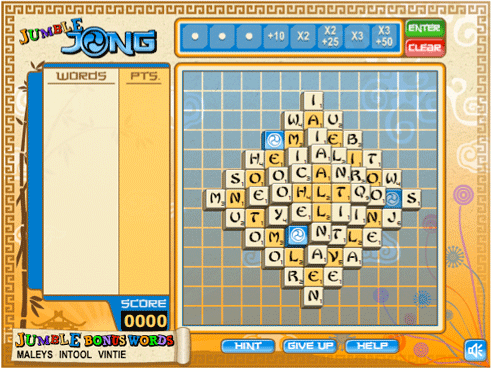 Meet the Cast of Jumble Jong -flash only