Available for Web / mobile
The Canadiana Crossword speaks to the Canadian experience -- with puzzles that are made in Canada for Canadians. These are high quality puzzles themed to reflect Canadian culture, history, geography, politics, folklore or everyday life.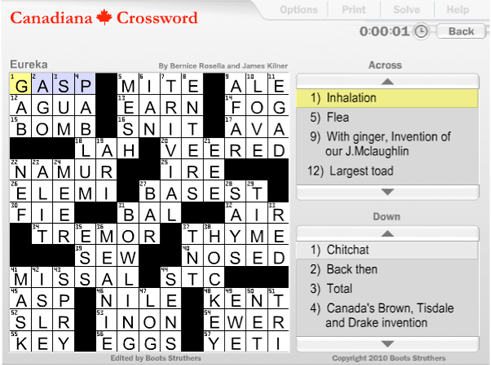 Jim and Boots Struthers
The creators of Canadiana Crossword are Jim Struthers, retired former Chief Operating Officer for Armadale Media Group, and his wife Boots, a lifelong crossword enthusiast.
Since direct marketing of this feature commenced in October 1997 more than 100 Weekly Newspapers from coast to coast have chosen to include Canadiana Crossword in their printed features line-ups.The Canadiana Crossword made its online debut in 2002.
Meet the Cast of Canadiana Crossword