Available for Web / mobile
Jumble Word Web takes America's #1 word puzzle and adds a spooky twist: players must create words from the letters scattered around a spider's web. Players can move letters around the web, connect them into words and earn extra points for unscrambling the Jumble Bonus Word.
Andrews McMeel Syndication provides online distribution for all Jumble games.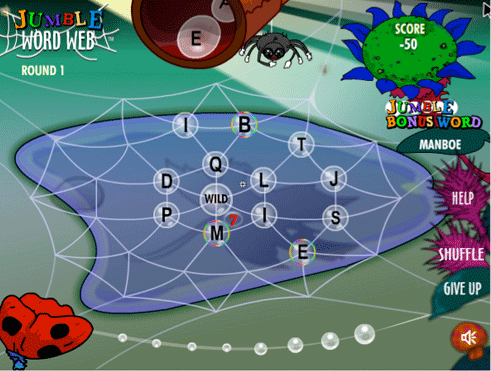 Meet the Cast of Jumble Word Web