Available for print / Web / mobile
Editorial cartoonist Stuart Carlson has the unique ability to look at current events and bring them from that faraway place where news is made into the homes and daily lives of his readers. His material not only targets politicians and recognizable media figures, but it also covers topics that hold up a mirror to everyday Americans and sends them into action, wanting to take on the issues in their own lives.
Stuart Carlson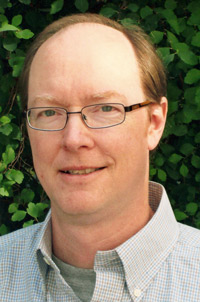 As a youngster growing up in West Bend, Wis., Stuart Carlson exhibited a knack for cartooning at a tender age, sometimes drawing on the walls of his parents' apartment with lipstick. He eventually graduated to pen and ink and earned a Bachelor of Fine Arts degree in 1978 at the University of Wisconsin, Milwaukee. Before joining the Milwaukee Journal Sentinel in 1983, he was a reporter, cartoonist and editor for a weekly newspaper and a small daily newspaper in Wisconsin.
After a 25-year career with the Journal Sentinel, Carlson took a buyout from the newspaper, but not before amassing numerous awards. His ability to translate current events into cogent visual statements has won him the John Fischetti Award; best cartoonist by the National Press Foundation; twice recognized by the National Headliner Awards; many "best cartoon of the year" honors from the Milwaukee Press Club; the Robert W. Gillespie Sentinel Staff Award for Excellence; and University of Wisconsin-Milwaukee's Young Alumni Award.
His editorials have appeared in The New York Times, Newsweek, The Washington Post, Barron's, Playboy magazine and on ABC News' "Nightline." Carlson and co-conspirator Jerry Resler also create the comic strip "Gray Matters," seen online at GoComics.com.
Carlson lives in Milwaukee with his wife, Mary, in a maintenance-intensive Victorian that could do with a fresh coat of paint.
Meet the Cast of Stuart Carlson