Available for print / Web / mobile
Matt Bors relentlessly skewers the latest absurdities of American politics and culture. From war to religion to obsessive lawn care, Bors' cartoons dissect and expose the news, avoiding the donkeys and elephants of many of his peers, to make readers think and laugh about real issues. Bors' unique cartoons feature a vivid style and biting humor that have earned him a great deal of praise. Drawn! magazine editor John Marz says that Bors is "one of few in his field whose work redefines what an editorial cartoon should look like."
Among many other honors, Bors has won the Fischetti Editorial Cartooning Award and the prestigious Herblock Prize for his work.
Matt Bors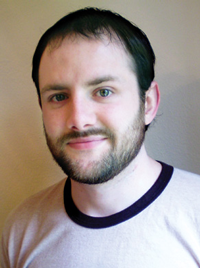 Matt Bors is a cartoonist, journalist and editor based in Portland, Ore., who relentlessly skewers the latest absurdities in American politics and culture.
From recession woes to social networking, Bors' cartoons dissect and satirize the ways of the world to make readers think and laugh about the real issues affecting them. "I like to use news events as a jumping-off point for a discussion," Bors says. "So I try to avoid the obvious gags and get at the underlying issues."
His comics have appeared in The Los Angeles Times, The Nation, The Village Voice, The Boston Phoenix, The Daily Beast, Funny Times and dozens of other print and web publications. His first graphic novel, "War Is Boring," a collaboration with journalist David Axe, was published in 2010 by New American Library and was picked by Rolling Stone as their "Hot Graphic Novel" of the year.
Bors also serves as the comics journalism editor for Medium, a website devoted to online journalism and cultural commentary. He traveled to Haiti in the summer of 2011 to find cartoonists and journalists to create a long-running graphic novel about the humanitarian and political problems facing the country.
Bors seems to have a travel bug for dangerous places. In the summer of 2010, he traveled unembedded through Afghanistan to draw comics and filed them to newspapers from the ground over the course of his month-long trip. "I don't want to simply react to news events, but seek them out for myself," says Bors. "It's good to get out from behind your drawing table once in a while. I figured, why not a war zone?"
Bors has won numerous awards for excellence in editorial cartooning, including the prestigious Herblock Prize, and most recently, the Fischetti Award.
Bors has also been a featured industry panelist, speaking at the 2012 South By Southwest (SXSW) Festival on "How Comics Journalism is Saving Your Media."
Meet the Cast of Matt Bors